News
Next event at MARMOMAC 2023
08 September 2023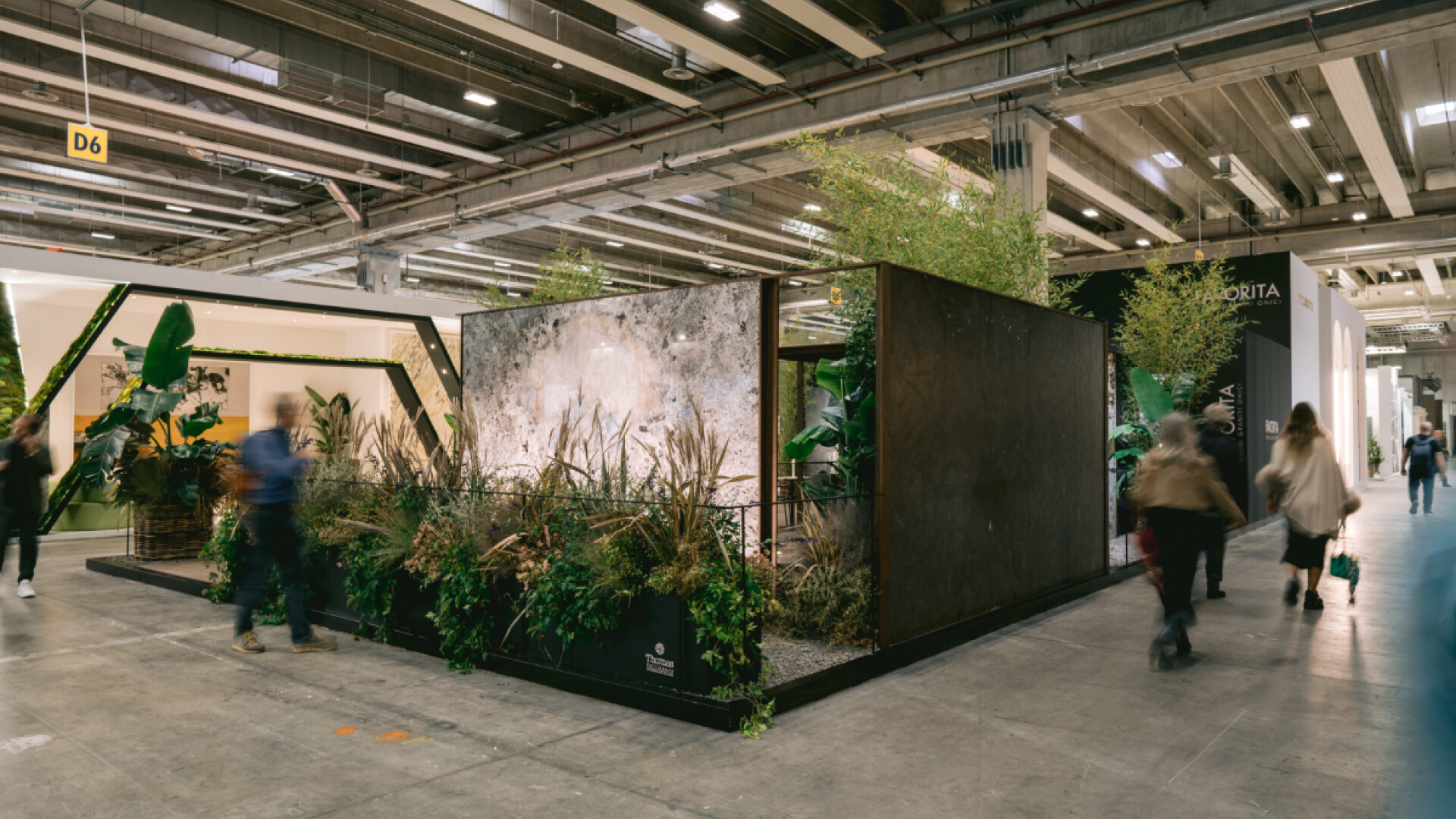 Favorita will be present, from 26 to 29 September, at Veronaffiere during the annual event dedicated to the entire stone sector
Also this year, we are excited to participate in the most important event in the world of natural stone, Marmomac 2023, a fair that is entirely dedicated to the stone production industry.

The entire industry will meet again at the fair in Verona, at an international level, this year, to explore exclusive stones and the use of the most advanced machines and technologies in the processing of natural stone.

We are always looking forward to this event, which is an excellent opportunity to meet, discover, and learn about the latest developments in the field of natural materials. We will be present in the same pavilion, at the usual stand, but there will be no shortage of new products!
Our Favorita stand at MARMOMAC 2023
If the 2023 edition of the fair is committed to refining the connection between the art of natural stone and technology, our exhibition at Marmomac 2023 will showcase innovative solutions for architecture and design, in a convivial environment made even more welcoming since it is surrounded by our special exclusives.

Our passion, an engine that has guided the Favorita group for 60 years, will be reflected in a stand where our stones will dialogue between walls, floors and bar counters: Atlantic Blue, Glacier, Patagonia, Black Vermont, Avocatus and Breccia Imperiale.

Our stand for MARMOMAC 23 will embody exclusivity and opportunities for architects, interior designers and industry professionals.

We have created this exhibition space both with the aim of connecting with customers and new potential clients, but especially to come together and meet with each other. We want to offer a convivial and welcoming space where you can meet, touch our exclusive selection and discover in detail the beautiful universe of Favorita marble, granite, quartzite, onyx and semi-precious stones.

The design of the stand has been conceived to be a perfect combination of aesthetics and functionality. The walls are covered with Atlantic Blue, Glacier, Patagonia and Breccia Imperial natural stones. The floor is covered with the engaging anthracite grey tone with thin tone-on-tone veins of Black Vermont.

The heart of the stand encloses a large lounge area, furnished with attention and taste, with comfortable chairs and tables made with our stones.

In this area, located just a stone's throw from the area reserved for the bar counter, visitors can relax, enjoy a drink and discuss the exhibited stones as well as those that are not on show. In fact, our team of experts is always ready to answer questions, provide detailed information on products and offer personalised advice for every request.
Warm and diffused lighting is the final touch to enhance the welcoming atmosphere.
The whole set of lights and exclusive natural stones creates the perfect meeting backdrop, which is able to entice visitors both to explore every detail with curiosity, and to stop to ask and discover the company what it offers.

Our next event will be at the 57th edition of Marmomac: we invite you to participate in this important event in the natural stone sector, where you can discover the latest news of our company and our exclusive selection.

Event details
Favorita stand: PAV 06 - AREA D7
Dates: from 26 to 29 September 2023
Place: Veronafiere, Verona
Why Favorita is participating in MARMOMAC 2023
Marmomac is a cutting-edge fair in the stone sector, renowned for innovation. This edition will present new technologies through Marble+tech events, and will also offer opportunities for training thanks to the events of The Plus Theatre and A Matter of Stone, which explore architecture, art and design.
The fair is an opportunity for design, stone culture and business to come together: it invests in the expansion and networking between professionals, especially the new generations, and companies in the sector at a global level.

Designers, architects and executives from all over the world meet in Verona to share ideas and inspirations. This is one of the main interests of the Favorita group: to make the most of opportunities to learn about the latest trends, in technical and sustainability terms, in order to make a positive impact on a daily basis.

The opportunity for connection, the marked versatility and the purely international tone make Marmomac a fair that is always interesting for all the protagonists of the stone industry.
Conclusions
We have also decided to take part in the 2023 edition of Marmomac to strengthen the bond with our customers, both domestic and foreign, to present our exclusive proposals to those who do not yet know us, and to evaluate all the technological innovations in the sector.

To find out more about our presence at the fair, follow us on our social networks; while for more details about the event, we invite you to visit the official Marmomac website: www.marmomac.com!

We look forward to seeing you!
Contact us

to find out more

Write to us and request more information, we will be happy to answer any questions.
Join our
newsletter
Stay updated on the latest news!