News
The sublime resort effect of Python Black
04 May 2019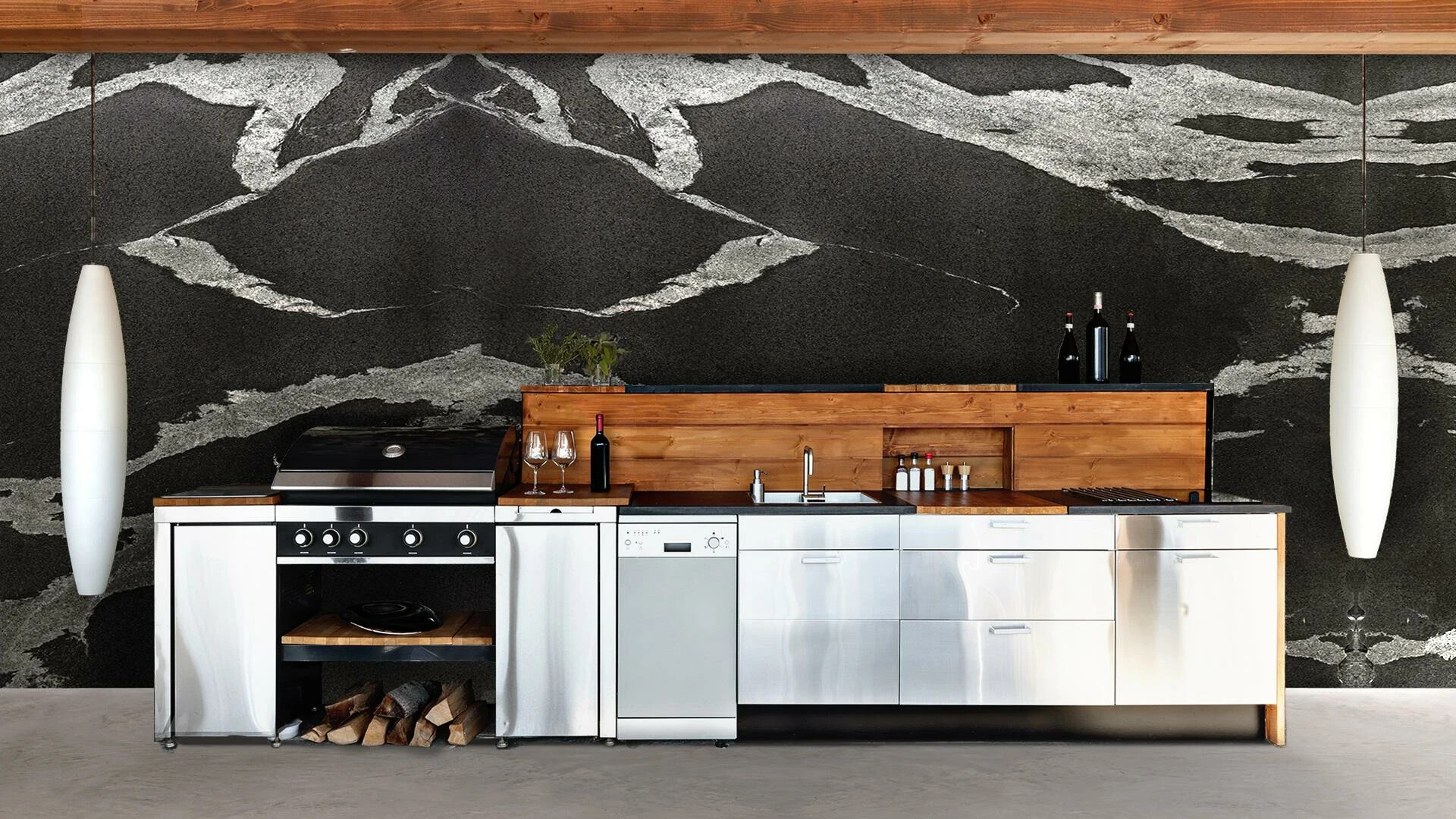 Who doesn't dream of a house that feels like a resort?
Who doesn't dream of a house that feels like a resort?
When working on residential projects, the triumph of perfect, flawless style is often thwarted because certain materials are only suitable for interiors,forcing designers and architects to use different surfaces on outdoor elements, such as stairs, garden paths and pool decks.
That's exactly why we at Favorita offer a wide range of materials,including infinitely versatile products that go equally well indoors as they do outdoors – leaving you free to create alluring continuous interiors and exteriors, like those seen at some of the world's most exclusive resorts.
Our Python Black is the ideal way to play with light and space, creating refined, original ambiances through the application of a single material.
This beautiful, durable granite is perfect for domestic spaces, such as kitchen countertops, and also indoor and outdoor flooring.
With a deep, rich hue and textural accents that make it unbeatable when creating spaces that feel and look exclusive, Python Black is available in different finishes to ensure flawless harmony with other materials, no matter the setting.
A sophisticated choice that will unleash your creativity.
Discover our collections
Contact us

to find out more

Write to us and request more information, we will be happy to answer any questions.
Join our
newsletter
Stay updated on the latest news!